Windshield Repair & Replacement in Winnemucca, NV
FAST GLASS INC. WINNEMUCCA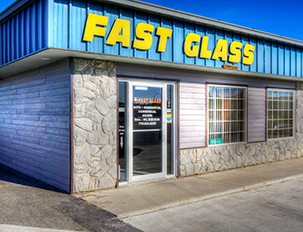 Service Areas
Winnemucca • Grass Valley • Paradise Valley • Mcdermitt and Battle Mountain
Auto, Home & Business Glass Repair & Replacement
Winnemucca Nevada
When you are looking for glass products, it is important to find quality products that can effectively protect your home, car or business. Fast Glass Inc. Winnemucca provides services to local families and businesses so they can feel safe and have piece of mind. We offer repair, replacement or installation to Winnemucca and the surrounding area. Our trained professionals help you upgrade residential windows to beautify your home and save money on energy costs. Your vehicle will be safe and secure again when you choose the guaranteed auto glass replacement from the experts at Fast Glass Inc. Winnemucca. Businesses here have access to emergency storefront glass replacement and specialty glass installation.
Fast Glass Inc. Winnemucca offers fast, affordable and friendly windshield repair and replacement service for all makes and models, including truck, RV and motorhome windshields and other glass. We offer rock chip repair, windshield replacement all in shop; and if that doesn't work we'll come to you!
Fast Glass Inc. Winnemucca is your total source for glass work in your home. We have a wide variety of windows to choose from, and we can also handle your custom needs. From exterior windows, to shower doors, to glass deck railings – we do it all!
Our team is full of experts with a vast knowledge concerning new storefront selection, replacement and repair. Let us manage your window needs so you can do what you do best – your business!
Happy Winnemucca Customers
One of the locals told me go to Fast Glass so that's what I did, thankfully "I Guess" the two chips weren't too deep so they were able to repair them.
I was first one there NO waiting and he got right on my car, basically they drill out the hole just through the top layer of glass to make things clean, they put on that little suction tool, then squeeze some resin, it dries pretty quickly they clean things off and you're on your way!.
End result 10/15 Minutes later all you see are two small spots but I think that's because I know where to look, at least it shouldn't spread, which is why I had it done up there instead of waiting until I came home.
First Chip $25.00 + Additional Chip $10.00 = $35.00  Beats buying a new windshield.
Pancho V
I was told to come here by a trusted mechanic…I'm not disappointed. Fantastic customer service, friendly faces, and good work. Also competitive rates!
Joe Salas
I stopped off to get a quote and they were very kind and professional the entire time …even squeezed me in during the busy holiday season. Also gave me an awesome deal on chip repair!!! Very happy customer. Will come back soon!!
Ali Testa