Windshield Repair & Replacement in Twin Falls, ID
FAST GLASS INC. TWIN FALLS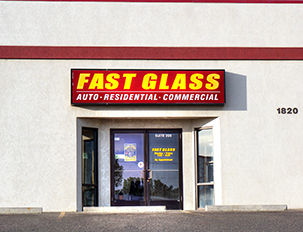 Service Areas
Twin Falls • Kimberly • Jerome • Sun Valley • Burley • Rupert and surrounding areas
Auto, Home & Business Glass Repair & Replacement
Twin Falls Idaho
As a home, auto or business owner in Twin Falls, we know it is important to you to get fast and affordable window and glass repair and replacement. Our expert team at Fast Glass Inc. Twin Falls can install or replace a wide selection of custom, specialty and emergency glass products in your home, car or business. We understand the importance a safe and modern home, business or vehicle, and we commit to provide high-quality glass products, top technical skill and matching customer service. If your schedule prevents you from visiting us, our team will come to you! The glass experts at Fast Glass Inc. Twin Falls provide are here to cover just about all of your glass needs.
Fast Glass Inc. Twin Falls offers fast, affordable and friendly windshield repair and replacement service for all makes and models, including truck, RV and motorhome windshields and other glass. We offer rock chip repair, windshield replacement all in shop; and if that doesn't work we'll come to you!
Fast Glass Inc. Twin Falls is your total source for glass work in your home. We have a wide variety of windows to choose from, and we can also handle your custom needs. From exterior windows, to shower doors, to glass deck railings – we do it all!
Our team is full of experts with a vast knowledge concerning new storefront selection, replacement and repair. Let us manage your window needs so you can do what you do best – your business!
Happy Twin Falls Customers
Wonderful Customer Service and Prices!
I have used their service on two separate occasions, one when a rock hit my windshield and cracked it to the point of complete replacement, and another when we bought our first home, and only one window was not replaced and needed to be upgraded. Each time they were professional and courteous, the window installer was very nice and made a comment that he would "make sure that he would install it just they way he would if it was his own house." 🙂 and he lived up to it, my window looks beautiful, it's caulked wonderfully, and he left everything very clean! Wish the world had more companies like this! "Way to set the standard ya'll!" – From a VERY satisfied customer
Marina Diaz
Got a rock chip before passing through Twin Falls, stopped at Fast Glass to see if they could repair it. The friendly,  professional staff repaired it on the spot and had us on our way in about 30 minutes! A great company to do business with. Thanks!
Lars L
Texas Mike, did an amazing job. He came to measure windows for an estimate. He was honest about what I needed. He was able to fix a window that wouldn't stay up, instead of insisting it should be replaced. They've got my business.
Liz Torkelson
Called these guys cold off the internet, they gave me a quote way cheaper for a chip repair than the first people I called & said if I got it in right away they could do it today. Drove right there & I was in & out in about 20 minutes. Perfect job. And they stuck to their price! 5 stars!
Ammamaw10