Windshield Repair & Replacement in Boise, ID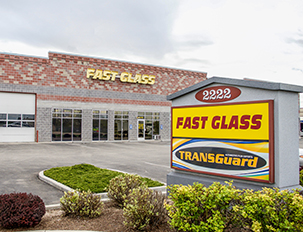 Service Areas
Boise • Meridian • Eagle Garden City • Mountain Home • Emmett
Auto, Home & Business Glass Repair & Replacement
Boise Idaho
Home, auto and business owners in Ada County can rest assured that Fast Glass Inc. Boise will professionally, quickly and affordably handle all of their glass repair, replacement and installation needs. Our local glass specialists can upgrade your home quickly and affordably with new windows, custom-built shower enclosures, mirrors, and other glass decor. Our auto glass services can install and replace vehicle windshields, windows and mirrors. Our business and commercial glass services provide you with emergency storefront glass replacement and specialty glass installation. You can trust that the experts at Fast Glass Inc. Boise will get the job done right.
Fast Glass Inc. Boise offers fast, affordable and friendly windshield repair and replacement service for all makes and models, including truck, RV and motorhome windshields and other glass. We offer rock chip repair, windshield replacement all in shop; and if that doesn't work we'll come to you!
Fast Glass Inc. Boise is your total source for glass work in your home. We have a wide variety of windows to choose from, and we can also handle your custom needs. From exterior windows, to shower doors, to glass deck railings – we do it all!
Our team is full of experts with a vast knowledge concerning new storefront selection, replacement and repair. Let us manage your window needs so you can do what you do best – your business!
These guys got me scheduled within 24 hours and replaced my windshield while I waited. They told me an hour but ended up completing it in under 40 minutes and for over $100 less than any other place quoted me. I will definitely use these guys any time I need glass work done!
Rebecca Peppersack
I needed a piece of glass for a china cabinet that had gotten damaged during a move. It wasn't a very big piece of glass, but it did have a dual radius curve. The moving company said they would obviously pay for the glass and recommended Fast Glass. As a matter of convenience, I first went to a glass company that was closer to my house and the estimate was $75. I then went to Fast Glass and they cut the exact piece of glass I needed for $25. They were very busy, but courteous and professional and was one-third the price of the other glass company. So, both the moving company and I would recommend Fast Glass.
Wayne Slappy
I was recommended to use this company through a mechanic and I'm glad that I did. The gentleman here said that it would be about an hour to replace my windshield but it was taken care of in a half hour, cost under $200 (taxes included), and such pleasant service. I will be recommending this company to anyone and everyone!
Krystal Glenn
I had a rear tinted windshield replaced on my van. Factory new glass, installed quickly and inexpensively, hasn't leaked or been any kind of problem. I had no problems with the staff, all in all, I would easily use them again and recommend their service.
UPDATE: I have now had a second job performed by Fast Glass. They replaced the front windshield on my Ford F150. Looks great, no leaks through the carwash after following their followup procedures to allow the glue to cure completely. Overall, I've had excellent service and fair pricing both times.
Jared Scofield