Windshield Repair & Replacement in Nampa, ID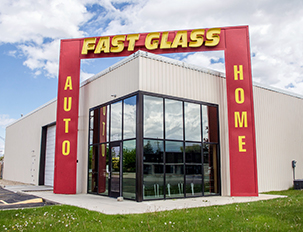 Service Areas
Nampa • Caldwell • Ontario • Middleton • Star and Surrounding areas
Auto, Home & Business Glass Repair & Replacement
Nampa Idaho
When you need a glass expert in Nampa to help you renovate your home and your energy bill, you've come to the right place. Fast Glass Inc. Nampa offers residential, commercial, business and auto services in and around Nampa. We're here to install, repair or upgrade any of your glass needs.
Our team of experts are here to provide all the glass services for your home, business and vehicle. Call Fast Glass Inc. today for a quick and convenient appointment.
Fast Glass Inc. Nampa offers fast, affordable and friendly windshield repair and replacement service for all makes and models, including truck, RV and motorhome windshields and other glass. We offer rock chip repair, windshield replacement all in shop; and if that doesn't work we'll come to you!
Fast Glass Inc. Nampa is your total source for glass work in your home. We have a wide variety of windows to choose from, and we can also handle your custom needs. From exterior windows, to shower doors, to glass deck railings – we do it all!
Our team is full of experts with a vast knowledge concerning new storefront selection, replacement and repair. Let us manage your window needs so you can do what you do best – your business!
I own and operate a small taxi business in Nampa. I started using Fast Glass in 2007 when they were only in Boise. Now there in Nampa too is just that much more convenient. Best price, excellent service, and great product. I only use Fast Glass.
Don Porter
Great service! The guy showed up during time frame indicated and the cost was awesome! Had new windshield installed at my home in under an hour!
Terri Johnson